You Get Customized Flexible Dieting Course created by our experienced Flexible Dieting Coaches
Sign up for a 14-Day Trial of Flex Ed Macro Coaching For ONLY $1 and you'll get:
1. FLEX ED COACHING 8-WEEK ONLINE COURSE (Value $997)
Brand new 8-week fat loss training course for anyone who wants to get results without having food restrictions. Modules release each week for eight weeks once you enroll, but you have access to the course for life and can go at your own pace. Experienced Flexibledieting.com certified coaches take you on a deep-dive into:
Week 1: how to get started, what tracking apps to use, on-the-go and eating out guides, supplementation recommendations, and get your customized macros and plan
Week 2: how to track your progress, and how much cardio you should do.
Week 3: how to adjust your macros and track eating out.
Week 4: how to go about pre & post workout to make the most optimal progress, and improving your mindset while dieting.
Week 5: how to bounce back from a day of overeating and what to do, and the effects of sweeteners and how your body responds to it.
Week 6: how to eat with low/high volume food so you're staying full, macro-friendly recipes so you're eating delicious food while losing body fat.
Week 7: how to ensure you're hitting your macros by the end of the day even if you run out of one macro, training strategies/plans.
Week 8: how to maintain your weight and keep it off forever so you never have to "diet" again.
2. BONUS #1: INSTANT ACCESS TO OUR ON-THE-GO EATING GUIDE & FLEXIBLE DIETING RESTAURANT GUIDE ($97 VALUE)
3. BONUS #2: SUPPLEMENTATION & APPAREL DISCOUNT CODES (AS MUCH AS YOU WANT)
4. BONUS #3: WEEKLY LIVE VIDEO Q & A WITH OUR EXPERIENCED FLEXIBLE DIETING COACHES ($900 VALUE)
After the 14-Day trial it's only a one time charge of 50% off the normal rate for $97 and you'll have access to this course for LIFE!
You may send us a written statement to cancel the membership at anytime before the 14 days is up no questions asked!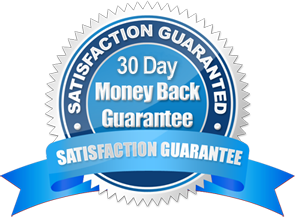 If our Flex Ed Macro Coaching Course doesn't help you lose weight (or help you progress towards your goals) after 30 days of following our coaching portal and videos, then we will provide you with a full refund. The process is easy! All you need to do is show us proof of consistent daily tracking by way of screenshot on your tracking app, provide us accurately dated before and after pictures, and have completed 30 days of our Flex Ed Coaching portal. But we know you'll be more than satisfied and send us a proud transformation picture instead!
As you can see all the risk is squarely on our shoulders.
See What Our Successful Clients Are Saying!
"I can't say enough how blessed I was to be introduced to Flexible Dieting and Tyler in the beginning... I eat the foods I want. 
YES…..carbs…
YES ice cream and still get lean
! Wish I have had his expertise years ago! "
"....Nothing compares to the knowledge and attention to detail that the Flexibledieting.com coaches have shown me in the short amount of time I worked with them. It has been enjoyable from day 1 and they will always be my coach!"
"Flexible Dieting has truly changed my life! Over 60 lbs down and I never felt like I was dieting!"